Company News
Diamond ice tray creates 6 jumbos, interesting for cooling bar drinks
Publish Date: 2015-08-12 Click: 868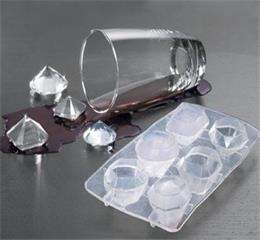 Diamond ice tray is known as a diamond shape ice cube maker, which is made of durable and long-lasting 100% FDA food grade silicone.
Fill diamond ice tray with water or juice, and then place in freezer, flexible silicone trays allow ice cubes pop out easily. Certainly, this diamond ice tray is ideal for cooling bar drinks, pitchers, punch and other beverage.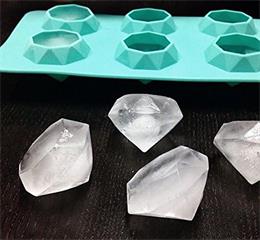 Specifications of diamond ice tray:
Color:Green
Material: FDA Food Grade silicone
N/W: 65g; G/W: 115g
Product Dimensions: 200*108*20mm
Package Included: 1pc of green frozen diamond ice tray.
More informations, please login in: http://www.hcsilicone.com/articles/info.html
E-mail: sales@cszhc.com
Hotline:4000-9392-88

Miss Pan