Company News
Ice sphere mould_ 2 packs_ Enjoy ice cold beverages and keep drinks cool!
Publish Date: 2015-08-11 Click: 807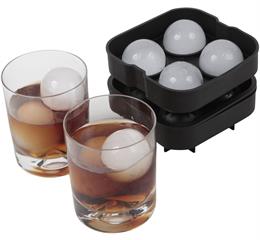 Perhaps you had never imagined that you'll have perfect ice cubes waiting for you when you get home from a long, hard day. Your sofa may not be a sun lounger in Dubai or a terrace in the South of France, but the drink you have in your hand will recreate that holiday feeling with the help of our amazing two-pack set ice sphere mould! Make your favourite beverage in minutes, allowing you to pour your drink, throw in our ice balls and relax!
Product Dimensions: 6.3 x 2.8 x 3.2 inches ; Weight: 8.8 ounces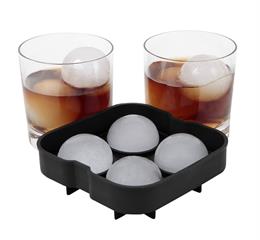 These ice spheres look so fabulous in cocktails, your drink will be sure to turn a few heads at your next party! At 2 inches, they fit nicely into your favorite glass and won't water down your beverage!
No more ice lost down the sink! Our quick release, non-stick silicone molds make ice making a pleasure!
Our ice sphere moulds are FDA approved, BPA free and nonporous, making your post party clean up much easier; Just pop them in the dishwasher!
More informations, please login in: http://www.hcsilicone.com/articles/info.html
E-mail: sales@cszhc.com
Hotline:4000-9392-88

Miss Pan