Company News
Hello kitty silicone ice mould simple operation and easy to clean
Publish Date: 2015-08-10 Click: 765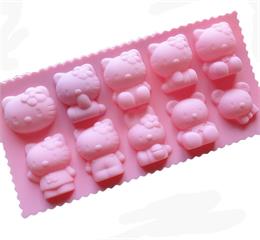 Simple operation of our hello kitty silicone ice mould, not only can be easy to clean, but also be put into the dishwasher.
Fudge silicone ice mold is made by 100% pure food-grade silicone, and BPA free.
Size: 8.7*4.3*0.8 inches, weight: 68g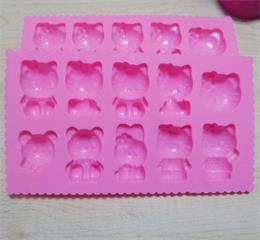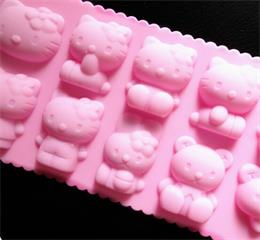 After each use, wash in the dishwasher or use hot water to clean. Make sure the hello kitty silicone ice mould before each use and dry completely before storage. When baked silicone mold should be open in a baking tray. Do not bake it empty. If you only use part of it, please add other parts with water. When baking finish, please remove the pan from the oven out, and place the bakery products in the cold rack until completely cold. The hello kitty silicone ice mould can be used only for the oven, oven and microwave oven, never can be used directly on the gas stove and induction cooker, or direct heating use.
Do not use the knife or other sharp instruments on the hello kitty silicone ice mould, not weight, pulling. Don't rinse with cold water immediately after out of the oven, to prolong service life.
- To see more about silicone ice tray at: http://www.hcsilicone.com/products/siliconeicecubetray.html
Contact us: sales@cszhc.com