Company News
How to use your food grade reusable ice cube to make 2 inches round sphere ball.
Publish Date: 2015-08-07 Click: 764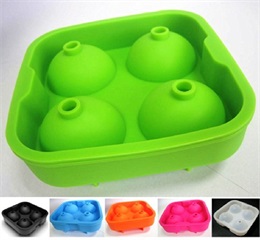 Before using your new food grade reusable ice cube, be sure to wash thoroughly with soap and water. Fill the bottom tray nearly full of water (leave about 1cm / 5/8" unfilled)
Then set the bottom tray on an even surface in your sink and press the lid tray down into the bottom tray until it is sealed (Note: The excess water will escape through the 4 vent holes at the top of each ball)
When full, gently press down on the top of each mold to force out enough water to give a slight air gap at the top of each ball for expansion.
Before removing mold lid, break all ice around balls using a twisting motion...with lid still on. If you do not, there will be Saturn-like rings around each ball. After breaking the ice, remove top lid and release ice spheres from bottom tray. Ice balls are now ready for removal!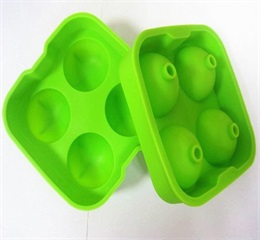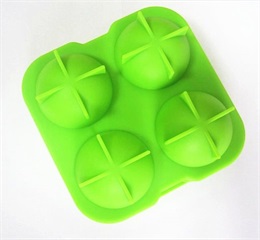 This food grade resuable ice cube will surely meet your expectation. The shape ensures slow ice melt down, no more watered down whiskey or other drinks. Just sit down and enjoy cool conversation with friends this summer. Have an ice ball mold that will impress your guest and be the topic of party conversations!