Company News
Silicone large ice mold twin pack for you to make large ice cubes.
Publish Date: 2015-08-06 Click: 752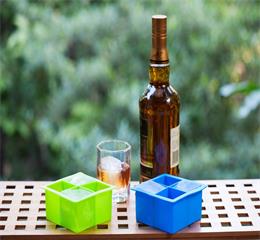 To make large ice cubes for a fun spin with silicone large ice mold. Sturdy and safe silicone constructs our FDA approved silicone ice mold, which is easily removed with a push. Hanchuan OEM silicone factory this silicone large ice mold never contain BPA and other harmful chemicals which may leech into ice with more conventional plastic trays.
Hanchuan these ice molds will create extra-large ice cubes in a perfectly square shape perfect for your larger classes, tumblers, or punch bowls for a fun and festive appearance. They're also easy to remove. Just add water, freeze, and then pop the ice cubes out when they're ready to use.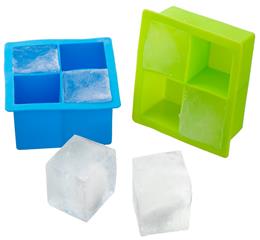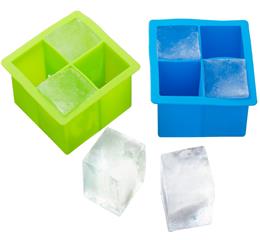 You can make more than just ice with these large trays. Perfectly measure baby food, sauces, spices, herbs, and food portions and freeze for later use. When you're ready, just pop a cube and thaw before feeding, or add sauces and herbs directly to your meal as it cooks.
Just put our silicone large ice molds right in the dishwasher when it's time to clean. They're top-rack safe and require no special treatment. They're also sturdy, and won't break down over time, even with repeated washing. This two-pack of ice mold comes with one blue and one green tray for a stylish and festive look.
- See more at: http://www.hcsilicone.com/articles/info.html
Contact us: sales@cszhc.com