Company News
Silicone molds for ice cream, set of 6 tubes
Publish Date: 2015-08-05 Click: 807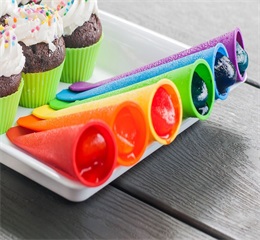 Are you still using ice cube trays to make ice pops? Why not try to use Hanchuan OEM factory silicone molds for ice cream? We feel so strongly about our ice tray products that we're confident you're going to love this. If this product ever breaks, fails or makes you feel like it's anything less than the best tool for its job, we'll refund you, no questions asked.
Our silicone molds for ice cream is easy to get the pops out fast, cleaning is convenient, and they also prevent spills. Be sure to try them with other stuff such as pudding, Jello shots, slushies, yogurt, granola, and much more.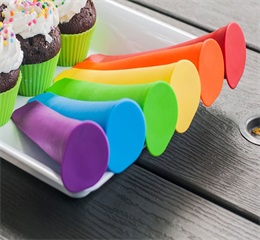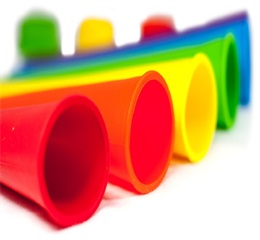 - We use only 100% BPA Free, FDA Approved, Food Grade Silicone.
- Simple, easy to use and even easier to clean. Silicone is fully dishwasher safe, even after repeated washes.
- Our silicone molds for ice cream is made to last a lifetime, and they're easily reusable.
- Great for the whole family - great for the kids, and even the adults seeking a healthy and portable treat.
- To see more at: http://www.hcsilicone.com/articles/info.html
Contact us: sales@cszhc.com