Company News
Bottle shape silicone ice mold frozen Cola Coke bottle ice cubes!
Publish Date: 2015-07-29 Click: 904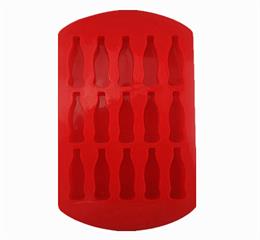 Bottle shape silicone ice mold is perfect for your next party. This mold can be used for chocolate candy making, soap making, candle making, plaster, clay, fondant, gumpaste, sugar, jello, butter, ice cubes and so much more. The mold can be washed in warm water and re-used.
The bottle shape silicone ice mold is made of durable and long-lasting 100% FDA Food Grade silicone, which releases the ice easily and cleanly; Dishwasher safe & BPA-free. Fill with water or juice, and then place in freezer. Flexible silicone trays allow ice to pop out easily.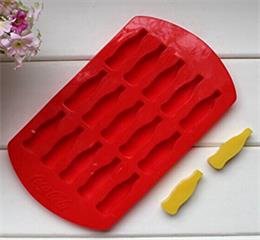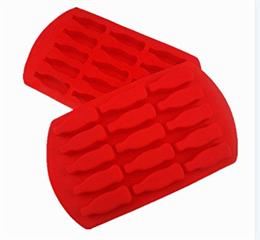 The ice mold is made from heat and cold resistant silicone, so it's freezer and oven safe. Ideal for cooling bar drinks, pitchers, punch and other beverage.
Package Included: 1pc of bottle shape silicone ice mold. Great mold for making ice cube, cake, chocolate, candy, crayon, jelly, soap and so on!
These bottle shape silicone ice molds are great for wine lovers. You will also love it!
- See more at: http://www.hcsilicone.com/articles/info.html
Contact us: sales@cszhc.com