Company News
Silicone swimming cap Animal Critter Cap for kids swimming!
Publish Date: 2015-07-21 Click: 776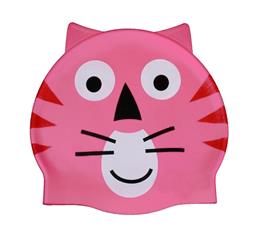 Keep your hair under wraps when swimming with our silicone swimming cap. Silicone allows head to breathe for a more comfortable fit, and this durable, pliable cap can be stretched to more than double its original size. Featuring a soft texture, this cap can be quickly removed and won't snag your hair.
Hanchuan industrial these soft silicone swimming cap aredesigned with fins or ears to provide a unique way to express yourself at thepool. Comfortable fit and protects hair fromdamaging chlorine.
The silicone swimming cap is super durable,lightweight, anti-slip and easy to take on and off. Non-slip interior tear resistant and easyto put on. Lovely style happy life cute blue fish
Material of the swimming cap: Silicone
Size: Width 6.75", Height 7"
Color: Blue, Pink
Package Includes: 1 x Silicone Swimming Cap
- To see more at: http://www.hcsilicone.com/articles/info.html