Company News
Summer hot-selling_rectangle ice cube trays, a small batch of custom in Hanchuan!
Publish Date: 2015-07-08 Click: 846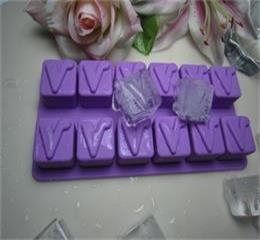 When you have the need of small batch custom rectangle ice cube trays on the Internet, you will see a lot of silicone ice tray manufacturers that cannot clearly find suitable ice tray plant for your custom silicone ice tray?
Then please come to Hanchuan silicone ice cube tray site to see the relevant customer case as a reference. Hanchuan industry has thousands of silicone ice tray products, regardless of the purchase of the hotel, or Amazon and other electricity suppliers wholesale, also need of direct manufacturers.
From Europe and the United States to Japan and other more than 100 countries, which have left the legend of Hanchuan ice tray!
This rectangle ice cube trays is a square design of the structure of a simple silicone. Ice lattice mold using S136 mold steel processing and production, mold surface through the spark pattern, etching or mirror surface treatment. Rectangle ice cube trays as a summer hot selling, very popular with the majority of users, in this hot summer brings you cool experience.
- See more at: http://www.hcsilicone.com/articles/info.html