Company News
large ice cube tray_ newly designed from hanchuan!
Publish Date: 2015-07-06 Click: 884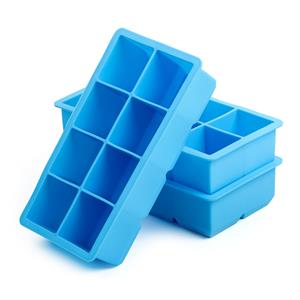 This large ice cube tray is made to stay firm but pliable so cubes can be easily removed. Just fill with water, freeze like normal, and pop out your extra large 2 inch ice cubes. DISHWASHER AND OVEN SAFE - Our durable silicone trays withstand extreme temperatures with ease up to 450 degrees fahrenheit. Just toss it in the dishwasher without worry. Get it clean in one cycle on the top or bottom rack.
Product Dimensions: 8.4 x 4.4 x 5.9 inches ; 544g
Hanchuan is committed to offering only the highest quality products. We spare no expense when it comes to the premium grade silicone we use. You won't have to worry about funny smells or residues with this large ice cube tray. Our silicone is 100% BPA-Free and FDA approved!
- To see more at: http://www.hcsilicone.com/articles/info.html