Company News
[Mass Customization] where there is a sale of rectangle ice cube trays _Hanchuan!
Publish Date: 2015-06-24 Click: 871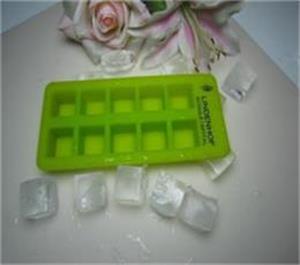 This rectangle ice cube trays is the passing two days of Hanchuan industry holiday promotions launched an ice trays product. Two days ago, the Chinese Dragon Boat Festival and father's day came nearly. Hanchuan industry, although was same as we have a relex, still received a lot of friends' enquirement from different regions: the price of enquire rectangle ice cube trays? Although the domestic customers in which accounted for a relatively large, but foreign customers are also there.
In fact, the production and sales of Guangdong area in Shenzhen rectangle ice cube trays manufacturers have a lot. Nanshan District Hanchuan Shenzhen industry is one of the stronger of the silicone. Hanchuan industrial has its own factory, which is located in Songgang Pow District. Hanchuan production of silicone ice trays are mostly exported, a small part of the domestic sales. Currently exported to Europe and the United States and Japan, more than 100 countries.
- silicone ice cube tray: http://www.hcsilicone.com/products/siliconeicecubetray.html
- to see more at: http://www.hcsilicone.com/articles/info.html