Company News
Which Hanchuan industrial four hole multi-color silicone ice ball mold is being sent to Melbourne Australia!
Publish Date: 2015-06-23 Click: 904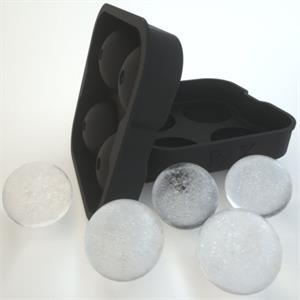 It is this four hole multi-color silicone ice ball mold that ordered in Sydney by a casual coffee shop. In two days, ice ball mold is favoured once again by a high-grade bar in Melbourne Australia. Now, Hanchuan industry is accelerating the production, several factories to cooperate, for many more Australian pub, cafe customers providing optimal service of ice ball mold!
The KHAA188 four holes multi-color silicone ice ball mold is made from importing United States Dow Corning silicone raw materials. And mold material for ice ball mold silicone products are P20 mold steel, mold surface after discharge pattern and etch or mirror processing can meet customer requirements at different levels of product appearance
To pass US FDA, the EU LFGB test standard, according to customer requirements for quality detection. Can let the customer 100% peace of mind to order silicone ice ball mold.
Learn more details:
- four holes silicone ice mould: http://www.hcsilicone.com/products/185.html
- see more at: http://www.hcsilicone.com/articles/info.html