Company News
US clients pay great attention to product innovation ability of creative silicone ice cube tray factory_Hanchuan Industrial
Publish Date: 2015-06-15 Click: 907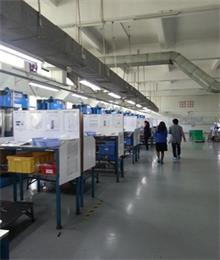 In April 2015 Hong Kong Gift & Houseware Exhibition, a client from California looked at the showcase on silicone life activities. And he found styles of these silicone products, although styles are much enlugh, the idea is not enough. Then he returned to the hotel, in the hotel he surf the Internet.
This customers thought over, and in search of keywords: Creative silicone ice cube tray factory by Google. Not long, he found the main silicone ice cube tray experts - Hanchuan industry. This customer contact our online business staff Linda, repeatedly asked our foreign trade clerk Linda whether Hanchuan is a creative silicone ice cube tray factory?
Linda had a quick understanding that the California customers actually attaches great importance to product innovation, just Hanchuan industry focus on silicone ice cube tray design and development of the factory and Linda spends much time on this California customers.
New creative food grade silicon table hot pad:http://www.hcsilicone.cn/html/news/201312/1827/1.html
- See more at: http://www.hcsilicone.com/articles/info.html