Company News
[Sheraton Hotel Chain] Hanchuan commissioned to design a hotel chain silicone ice tray!
Publish Date: 2015-06-11 Click: 920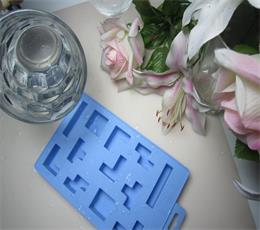 The Sheraton Hotel Chain in 2015 June through Google search keywords hotel chain silicone ice tray find Hanchuan silicone ice tray website www.hcsilicone.com; after seeing website for a few minutes, they found us professional, followed by with our online customer service personnel on the communication, exchange of the silicone ice tray design things;
Looking at the pictures of our website inside silicone ice tray products, guests feel that although we are very professional, the characteristics of the product was not prominent. Sheraton in fact as early as in 2014 is with Hanchuan cooperation, this time, they are also a regional procurement, and the requirements the design style of the hotel chain silicone ice tray with last time is completely different.
Hanchuan industry, the most professional silicone ice cube tray manufacturing experts. If you have any questions about hotel chain silicone ice tray, please click on the right side of the online customer service or send an e-mail to sales@cszhc.com, we will be dedicated to serve you. Hanchuan, look forward to working with you to create a better future.