Company News
New silicone mat custom scheme_2014 British wholesalers cut a striking figure of Canton fair!
Publish Date: 2015-06-10 Click: 871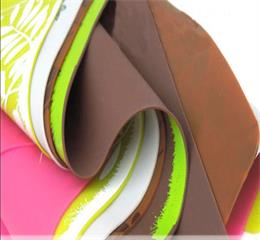 British wholesalers take advantage of the opportunity to see the Canton Fair in October, and has an exchange with silicone mat manufacturing expert Hanchuan industrial exchange in 2014 in Guangzhou on silicone mat custom design program.
Actually, now popular silicone mat of developed countries in Europe and the United States are generally mat surface printing patterns are not the same. Biggest difference lies in the silk screen printing quality and mat surface feel different effects. With silicone mat custom, design and technical innovation, 2014 silicone mat customized design direction and new innovations.
Hanchuan industry has always attached great importance to product innovation, there is no innovation there is no competitive advantage. In fact, during the Canton Fair, the factory and the company to do silicone products exhibitors have dozens of exhibitors, but the real design of the few, basically the survival of the imitation. Hanchuan industry and the British distributor regularly held a product design exchange, but also for the Hanchuan silicone industry has brought no small gains. This exchange in 2014 silicone mat custom is also a popular trend of the industry, which is worth looking forward to!
Hanchuan industry, the most professional silicone mat manufacturing experts, if you have any questions about usse silicone mat custom, please click on the right side of the online customer service, we will be dedicated to serve you. Hanchuan, look forward to working with you to create a better future.