Company News
American Haier refrigerator wholesalers_Hanchuan refrigerator silicone ice tray customized, simple and practical, factory price preferential!
Publish Date: 2015-05-21 Click: 806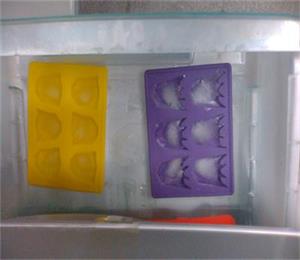 Recently, American Haier refrigerator wholesalers find Hanchuan in Ali international station, and carried out the refrigerator silicone ice tray custom, in a large number of Haier Electrical appliances market promotion activities, is to buy Haier refrigerator immediately sent to the refrigerator silicone ice tray, to send the former is plastic ice lattice, but plastic ice lattice no silicone ice tray security, and environmental protection. From the beginning of 2012, Haier refrigerator brand has begun to custom silicone ice tray as refrigerator silicone ice tray promotional items, and then got recognized by consumers in general, greatly improving the Haier brand refrigerator environmental marketing concept.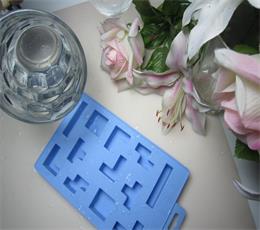 This refrigerator silicone ice tray design is with the appearance of Rubik's cube as the focus, the frozen products after the ice like a pieces of the Rubik's cube, very magic; in the United States, Rubik's cube is very popular, can be used to improve the intelligence of the children, also very much in line with consumer concept. The box shape refrigerator silicone ice tray to produce ice is very practical, especially for refrigerator promotional items, pay special attention to brand Haier refrigerator customized promotional items, the Hanchuan cooperation is also the first time, on silica gel products factory is very strict, entrust a third party inspection factory, requires not only standard factory management, pay more attention to technology innovation, more than 80 Hanchuan industrial 16 years exported to Europe, America and Japan and other countries, attention refrigerator silicone ice tray custom, more than 20000 a variety of styles, silica gel products factory in China to export silica ice lattice up to the enterprise.
24-hour customer service hotline: if you are interested in the above Hanchuan industrial refrigerator silicone ice tray custom or have questions, please click on the page on the right side of the online customer service or send an email to sales@cszhc.com Hanchuan industry you close the whole procurement consultant, for your dedicated service.