Company News
Silica glass fiber mat_Economic commercial customer bulk purchasing,non conventional size nor reject!
Publish Date: 2015-05-19 Click: 899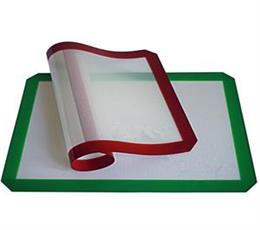 2 months earlier, Hanchuan industrial foreign trade salesman Charmy received an offer from Alibaba international station on silicone glass fiber mat inquiry. Customers come over, that their side: we need the silica glass fiber mat size is not too large, compared to the conventional size to smaller, can do? To hear this question, Charmy didn't directly refuse customer's request, thinking of 10 seconds, Charmy respond to customer: Although we do more conventional size of glass fiber mat, but some unconventional we also support. If you are interested, we can continue to communicate with the Hanchuan industry. Although the customer satisfied, but also want to have a look Hanchuan silica glass fiber mat products.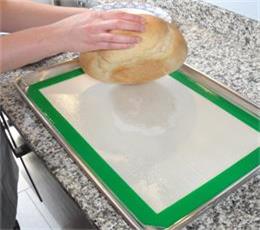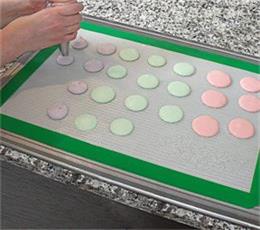 Since Hanchuan industry was founded in 2002, has been committed to the silicone glass fiber mat wholesale, custom silicone ice tray and silicon supplies. Manufacturing silica glass fiber mat is made of 100% food grade silicone collagen materials, products can be according to customer requirements for quality test and by the FDA, the European Union lfgb testing; Hanchuan silica glass fiber mat products 100% through the second vulcanization.
Well, the customer demands to see the glass pad, Charmy decided to give customers fiberglass mat samples for customer reference. In a week's time, customers receive the fiberglass mat, I feel pretty good, Hanchuan provides service is also very good, follow-up is satisfactory. So in the near future, Ali customers decided to Hanchuan orders, procurement of silicone glass fiber mat number 4000pcs. Although the size is not a regular, but Hanchuan power plant silica gel can do. Has 16 years of experience in the silica glass fiber mat custom. This is we Hanchuan expand the advantage of the opportunity, to provide customers with quality service, has been these years our purpose.
24-hour customer service hotline: if you are interested in the above hanchuan industrial silicone glass fiber mat or have questions, please click on the right-hand side of the page online customer service or contact us with an e-mail(sales@cszhc.com) Hanchuan industrial, you close the whole procurement consultant, for your dedicated service.