Company News
Spanish food producers buy fruit silicone ice box of Hanchuan design
Publish Date: 2015-05-12 Click: 945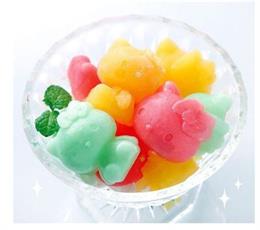 Now the design of a variety of products emerge in an endless stream can be found, whatever the shape is. The design of this kind of product in Hanchuan as well as the silicone ice tray, constantly bring forth the new through the old, the product design is always praised by guests. Hanchuan designer who designed a fruit silicone ice box, a series of fruit shape modelling novel, has always been very popular.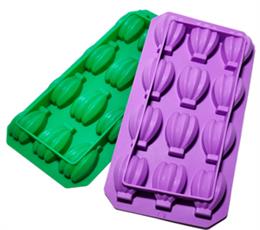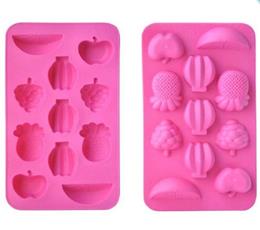 Recently, a foreign customer find us, and require for fruit silicone ice box. The client is from Spain, the reason why they chose the silicone ice lattice is that ice box can make ice quickly, as well as jelly and other food. We made some fruit shape selective silicone ice lattice to the guests, their ice lattice buyer eventually chose a variety of fruit in a silicone mold on. The ice lattice design is very solid, from the back of one eye can see what shape, the shape is very realistic. Silicone ice lattice can be used in addition to the production of ice, is also suitable for microwave oven, bread, cakes, PIZZA, jelly, chocolate, Boudin and fruit pies and other foods, can be stored at low temperature and freezing, but also high temperature baking, temperature ranging from 40 degrees to 230 degrees below zero, can be used repeatedly.
Fruit silicone ice box order quantity is 10000, normal in 7-15 days can be delivered to the guests. Silicone ice lattice has been Hanchuan's flagship product, we believe that with silicone products more and more widely used in life, like silicone products will be most people in the future.
If you have questions about your fruit or silicone ice lattice any interest, please contact directly with the Hanchuan industrial site online customer communication or contact us by the following ways: E-mail: sales@cszhc.com