Company News
A magnitude 5.8 earthquake in Inner Mongolia, Pay attention to environmental protection amd Hanchuan silicone ice tray
Publish Date: 2015-04-16 Click: 951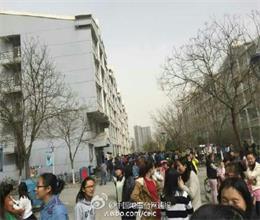 [Inner Mongolia Alashan 5.8 earthquake occurred] Yinchuan and other places have felt. The earthquake news, according to the China earthquake quick report officially measured: April 15, fifteen thirty-nine, the Inner Mongolia Autonomous Region Alashanzuoqi of Alashan (39.8 degrees north latitude and 106.3 degrees east longitude) occurred 5.8 earthquake, the focal depth of 10 km. At present, human or environmental problems are most concerned about, because it will bring the complex influence to the earth and mankind, both positive and negative. The negative impact of the deterioration of the environment of human activities will be more great and profound. In order to support the cause of environmental protection industry in 2012, Hanchuan has to develop the map silicone ice tray, silicone ice tray series products, the market gradually, and the broad masses of customers at home and abroad and consumer support and recognition.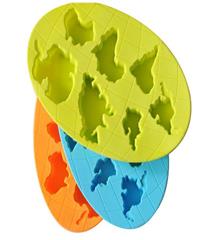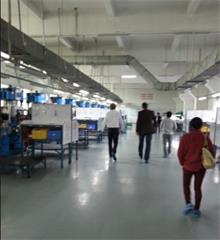 According to the China Earthquake Networks, fifteen forty-four on April 15th in the Inner Mongolia Autonomous Region, Alashan banner of Alashan (39.8 degrees north latitude and 106.3 degrees east longitude) occurred 4 earthquake, the focal depth of 5 km. According to the Yinchuan Evening News: Yinchuan earthquake, felt strong. A number of local friends said, Yulin earthquake was felt, City Hall office building. Personnel emergency evacuation. Yulin University students came running downstairs. The northern part of Yulin city is located in Shaanxi Province, the Loess Plateau of Northern Shaanxi Province and Mu Us sandy land at the junction, is the transition zone of Inner Mongolia plateau and the Loess Plateau, north of Inner Mongolia City, connected with the Erdos.
This map of the world silicone ice tray is a prominent environmental elements as the theme and design, product size is 197mm*125mm; of course, can also according to the customer need to customize silicone ice lattice, frozen ice is like a map of the country, especially for the education of young children, children can develop a love of country; more we love the environmental protection propaganda.
24 - hour customer service hotline

: if you are interested in Hanchuan industrial map silicone ice tray, please contact us on the right side of the page of the online customer service,

sales@cszhc.com

Hanchuan industrial purchasing consultant you attentive, wholeheartedly at your service.