Company News
15 year old girl in the snake face Crazy? Or start with a silicone ice tray to calm down!
Publish Date: 2015-04-15 Click: 1066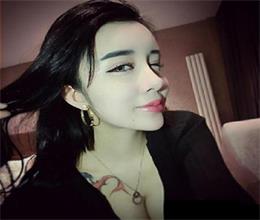 Recently, a group of "snake female image in the popular online. The girl in the photo is a sharp face, white skin, big eyes of vermilion, claiming to be from Zhengzhou, many netizens exclaimed: cosmetic, whole like snake. The picture became popular, the girl before and after plastic surgery photos, personal data have been exposed in the micro-blog, the most surprising is the girl who is only 15 years old. Hanchuan industrial development of the silicone ice tray series products, low carbon environmental protection, is used in 100% food grade silicone rubber material, non-toxic and tasteless, soft, easy demoulding, durable. Still remain soft baking, freezing without deformation. In the brain fever or heat of summer, the use of silicone ice tray made of ice, all fresh, can calm down.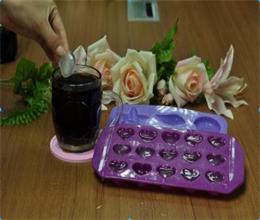 Have friends broke "before and after the snake woman" cosmetic comparison. Reporter discovery, not plastic surgery before the snake female skin white, aquiline nose, is a delicate girl. After surgery by delicate become flirtatious. For her age, has become one of the focus of many users of discussion. "The popularity of snake woman", make a lot of friends to join the discussion group. In this regard, the early morning of April 10th she micro Bo said: "lol". And in the micro blog link to one of the above ", she described the various parts of the body are shaping. So the link to her: "the whole face hood like a plaster mask like......"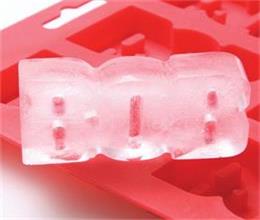 In the cosmetic surgery has gradually become the trend of the times, we do not exclude the pursuit of beauty and do some work, but still hope to young girls to carefully treat their face and body, after all, your body is affected by the parents. The first thing you need to do is to calm down, Hanchuan industrial production of silicone ice tray, using S136 mold steel, mold surface after discharge pattern and etch or mirror processing, can meet customers different levels of product appearance, to the United States FDA, the European LFGB test standard.
24 - hour customer service hotline: if you have more interests on Hanchuan industrial silicone ice tray, please contact our webpage right online customer service, sales@cszhc.com Hanchuan industrial procurement consultant -- your whole heart, will serve for you with all sincerity.