Company News
Head switching operation will be implemented: What is the design of Hanchuan brainstorm silicone ice ball?
Publish Date: 2015-04-14 Click: 972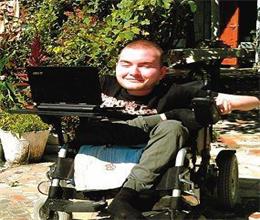 [The world's first human head switching, once failure meant the loss of life.] Italy Turin advanced Neuromodulation Society in general surgeon Khanna Vee Lo proposed that the patient's head switching operation, transplanted to the new body, the "new lease of the body". Hanchuan industrial design and custom 2013 silicone ice ball, or brainstorm silicone ice ball, product design, idea is the brain shape of brainstorming, after freezing and similar to the shape of the human brain. A model of 4 ice balls, the design style is novel and unique, very popular with young people. The first human body for operation up to the next year, the protagonist is 30 year old Russian computer engineer Spiri donoff.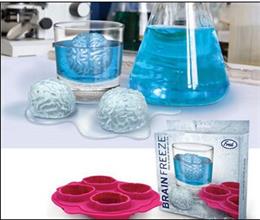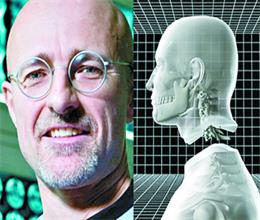 [Worse than death] reports, Spiridonov was born with spinal muscular atrophy, muscle development, so he was disabled body, skeletal deformities. Two years ago, he asked Khanna Vee Lo for help, hope to transplant healthy body, is expected next year the implementation of operation, but two people still only via email and online video call, never to meet. It is reported that, for the body operation is very complex, is estimated to take 36 hours to complete, cost up to 7,500,000 pounds, even after injection of a large number of immunosuppressive drugs, in order to avoid rejection.
Spiridonov admitted that the operation risk is high, fear, but his condition deteriorated in recent years, began to control the body, so decided to give it a go. He also said, this decision was supported by the family. It is reported that the body donors also from Russia, brain dead. However, due to a very high risk of operation, the medical community have doubts about this, USA Association of Neurological Surgeons (AANS) Bart, doctors criticized the operation with serious consequences, or even "worse than death", people do not want to accept.
Hanchuan Industry 16 years of design and manufacturing of silicone ice ball experience, exported to Europe and the United States and Japan more than 80 countries, is the father of ice ball create silica gel. 2013 silicone ice ball design idea is very general, very much like our human brain shape, vivid, frozen ice is more true to life likeness. Silicone ice ball is becoming more and more popular.
24 - hour customer service hotline

: if you have questions on Hanchuan industrial 2013 silicone ice ball, please contact our webpage right online customer service, e-mail:

sales@cszhc.com

Hanchuan industrial procurement consultant -- your whole heart, for your dedicated service.