Company News
Homemade ice cubes Hanchuan refrigerator ice tray, 16 years of creative design, add pleasure to life
Publish Date: 2015-03-20 Click: 972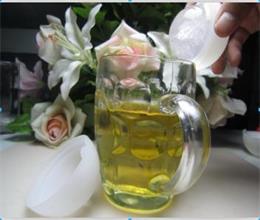 The hot summer is coming, buying one or two bottles of drinks in the shop. But this is not enough. Add ice not only to quench their thirst and cool down in the beverage. If they can make ice grid at home, then sat, drank and made the drink on the sofa, feeling not to cold drink shop than the poor, it might be a good thing. So those can be made into ice ice force many people love. But the ice tray such a disadvantage, once frozen for too long a period of time is difficult to ice out, very troublesome.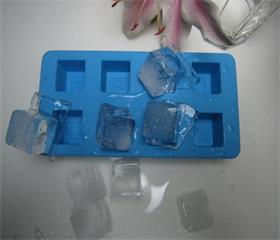 Silicone materials made of silicone refrigerator ice tray can solve everyone trouble. Refrigerator silicone ice tray is composed of 100% silica material produced. Silicone has soft, easy demoulding, aging is not easy, not easy to fade, and other features are easy to clean. You just need to clean water or drink into the ice tray, such as water or beverage completely solidified, can be an easy job to the solidification of the ice out, will be placed in ice wine, fruit juice, soft drinks and other beverages, summer heat, cool and delicious.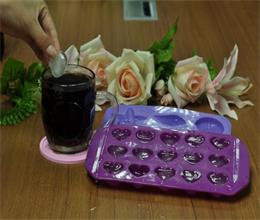 Current ice has every kind of shape, such as child ice fruit shaped; creative type silicone ice grid, such as the human brain, skull, shaped like a football, of course there is like a shark fins, and some are even the shape of the cup. Can drink into a glass made of ice, when you drank the dring, it can also be eaten together with the cup, interesting and fun. Hanchuan Industry 16 years professional silicone ice tray manufacturers, style diversity, can be customized for customers opening.