Company News
Silicone ice tray introduction website: the most comprehensive and most professional
Publish Date: 2015-03-19 Click: 921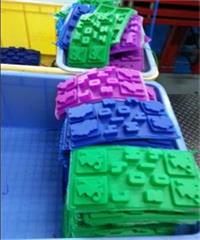 Now, there are many domestic silicone factories being able to manufacture silicone ice cube tray. However, the professional manufacture of silicone ice tray factory is relatively small, and there are a lot of silicone factory website has some silicone ice tray introduction, but the Hanchuan industrial silicone ice grid website should be the most comprehensive and most professional.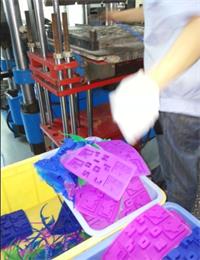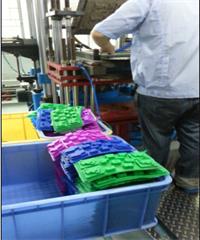 The hanchuan company of a large number of industry with many years experience in management, technology, management personnel and hundreds of skilled, professional staff, fully able to meet the needs of the customers. Silicone factory production, strong technical force, advanced equipment, is committed to the silicone ice tray, silicone insulation pad, silicone cake mold, silicone kitchen supplies, gifts, and household appliances, automotive supplies, sporting goods, toys, medical care, aviation industry, silicon rubber parts and components development and production. Mixing, spraying workshop realizes dustless operation.
Hanchuan industry 16 years of design and manufacture of silicone ice tray experience, exporting to Europe and the United States and Japan more than 80 countries. Silicone ice tray product styles have thousands of paragraph, Hanchuan has a professional

silicone ice tray website

, silicone ice tray introduction is the most comprehensive and most professional website, web site is: www.hcsilicone.com, welcome to log website silicone ice tray related introduction.