Company News
Vehicle Silicone Anti-skid Pad: Shenzhen Baoan Airport car rammed into the pedestrian, resulting in 9 dead 23 injured
Publish Date: 2015-03-02 Click: 935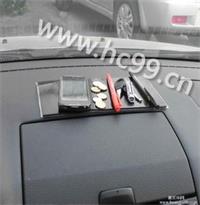 In March 1st 2015,

Baoan District

Shenzhen City,

Guangdong Province, car Benz out of control. The specific time for the afternoon 3:30 pm. At the Shenzhen Baoan Airport, from the major traffic accidents occurred at the corner of port platform, has caused 9 people were killed and 23 others injured. After the accident, 24 years old driver Yang have been controlled by the police, the accident is still under investigation.
However, the objective point of view: the driver recklessly, pedestrian idea, although is the direct reason causing casualties of the tragedy, but from the injured, witnesses, on-site rescue personnel reflected from the situation, the traffic administrative department of the airport and the road did not make a timely and effective police on pedestrian vehicle display, resulting in a large number of pedestrians gathered in a dedicated channel vehicle, perhaps only is the bane of tragedy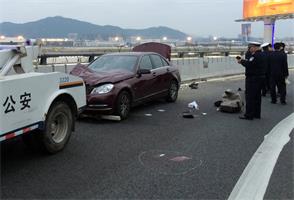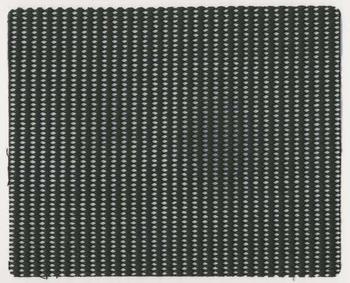 According to preliminary investigation showed that the police, the direct reason causing the car out of control accident, may simply be tension a not very skilled drivers. According to Shenzhen public security bulletin, the driver Yang Mouxi this year 24 years old, after the accident have been controlled by the police, is currently the hospital. According to the same car people, Yang's boyfriend Wu Mouhong reflect, Yang Mouxi driving a vehicle to leave port platform turning, "due to the rear of the vehicle continuous whistle, cause she is highly nervous, accidentally rammed into the guardrail, and against the fence and driving a long distance, hit the roadside crowd. In fact, in Hanchuan there are specifically designed to prevent skid car silicone pads car skidding. Since 2002, the vehcle silicone anti slip pad, Hanchuan industrial design and development have been exported to more than 80 countries such as America and Japan, product durability, heat insulation antiskid effect is very good. Design professional silicone mat, silicone mat first Hanchuan manufacturers.