Company News
USSE brand roses silicone coaster Valentine's Day deals, buy ten get one free promotion!
Publish Date: 2015-02-10 Click: 960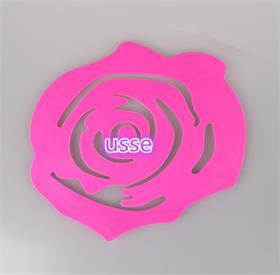 Valentine's Day is coming, and Hanchuan industry is launching a new usse brand rose silicone coaster. This mat has a total of three new products, each have their own characteristics, and can be customized colors. Rose coaster is made by 100% food grade silicone, which is Hanchuan industrial usse brand rose silicone coaster Valentine preferential. This activity, buy ten get one free lasts 10 days, is the Hanchuan silicone factory provides direct, thermal insulation effect is very good.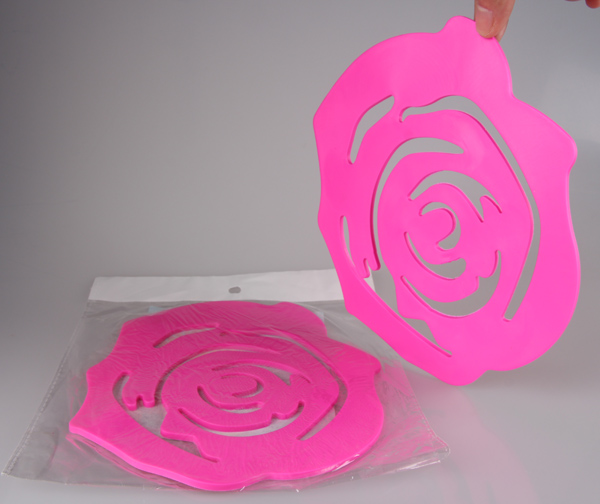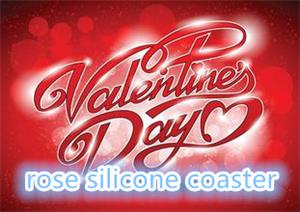 These usse

silicone rose coasters

are hollow design, of which shape is very similar to the rose, particularly rose model. The pattern design is very special, fashion and very artistic. The design of the usse rose coasters thickness is very thin, only 0.8cm, this thickness to hydraulic molding adverse rate is very high, mat thin benefit is very light and convenient collection and cleaning. Materials with 100% food grade silicone. That usse several silicone cup mats are independent design and development of Hanchuan style, and have been very popular. Roses silicone coasters are also suitable for holiday gifts.