Company News
Exported to Japan silicone water drops ice tray, customer confirm production samples, color is very important!
Publish Date: 2015-02-09 Click: 933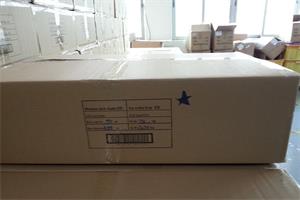 A design of silicone water drops from Hanchuan exported to Japan Tokyo. As the product design is fashionable, which caused strong reactions on market. water ice (Water ice tray) also known as droplets of silicone ice maker mold, droplets of silicone ice tray. Water ice tray can be used to produce small ice drinking water droplet shape, it is the earliest available for the first time at the 2014 Tokyo designer, had caused tremendous repercussions, but always die technology can not solve, until 2015 Hanchuan industrial designer Wang Gong radical solution, just entered the production phase of true.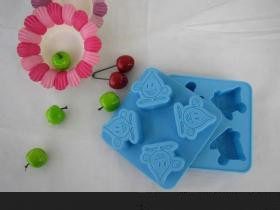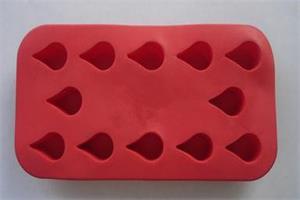 This

water ice tray

products focus on food level detection, which is the basic point to allow customers to place an order. Of course, in accordance with the customer's color, and large sample to customer for confirmation is a basic process. First of all, in the two weeks send the samples to the customer, do food grade detection according to customer requirements, customer cost should be out of their own. While the drop ice mold design with silica gel ice mold generally are not the same, the mould is more complex, not only to ensure that the products are not Water Leakage, but also to ensure the products frozen water droplets break immediately after removal of the ice will not. A lot of

silicone ice tray manufacturers

can not solve this problem. Hanchuan industry after six months of exploration, modification, experimental results finally in 2015 January, technology can solve this problem completely droplets of silicone ice tray, now the silicone ice mold has been Japanese customers settle on the orders of intent, has more than 5000 pieces. Drops of silicone ice tray is simple to use, water is pumped into the silicone water ice maker, cover the lid, and then put the frozen in the freezer. Not only the appearance of novel, more important is also the environmental conservation performance out of the water -- silicone ice grid design selling point is the hope that we are concerned about environmental protection, care for the environment!