Company News
Germany gifts company order silica gel cup mat butterfly which in accordance with the LFGB standard, Hanchuan production
Publish Date: 2014-11-14 Click: 1146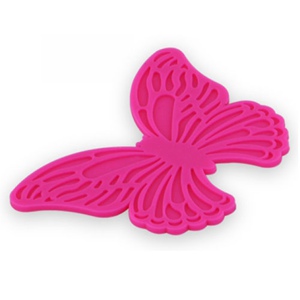 In accordance with the LFGB standard Silica gel cup mat Butterfly,Germany gift company order production in Hanchuan.
Earlier this month, the Germany gifts company is in the procurement of silica gel cup mat butterfly by Alibaba international station to find Hanchuan. Customers found two silica gel cup mat butterfly from site in Hanchuan. Then send an email for enquiry. Customers' requirements are all material for the production of products needs to meet LFGB and REACH test standard. Silica gel cup mat butterfly cushion production in Hanchuan is made of food grade silicone, and can completely meet the two test requirements.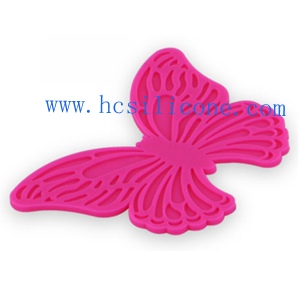 - 100% food-grade silicone material
- Environmental, harmless,odourless, soft, waterproof, non-stick finish, uneasy to be aging and fading, easy for cleaning.
- Working temperature range: -40℃~230℃, keep soft when barbecue or frost
- FDA approved: 21 CFR 177.2600
Hanchuan is professional design and manufacture silicone items for more than 13 years. we exported to Europe and Japan more than 80 countries , there are thousands of models of styles , welcome home and abroad to order !
If you are intereated in silica gel cup mat butterfly,you can send an e-mail to hc06@cszhc.com