Company News
The British importer ordering gun silicone ice grid Hanchuan Christmas gift
Publish Date: 2014-10-28 Click: 1292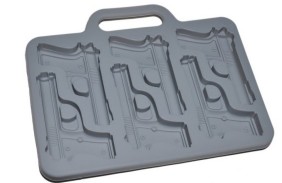 In 2013 April, in the exhibitor reception held by Hongkong global resources, the Hanchuan James met a British purchaser Marto. The British guests had previously been a sourcing in China some plastic daily usage, ceramics and other gifts. Mostly it purchase in Jiangsu and Zhejiang provinces, also part of the procurement in Guangdong. The annual procurement of the amount is One hundred million RMB. In the course of conversation, James introduced Hanchuan industrial silicone mat, silicone ice tray to Marto. Exactly, Marto wanted to order a gun silicone ice grid. After ice cube was frozen, it was like a gun.This gun shape silicone ice tray is now very popular in England, especially among young people.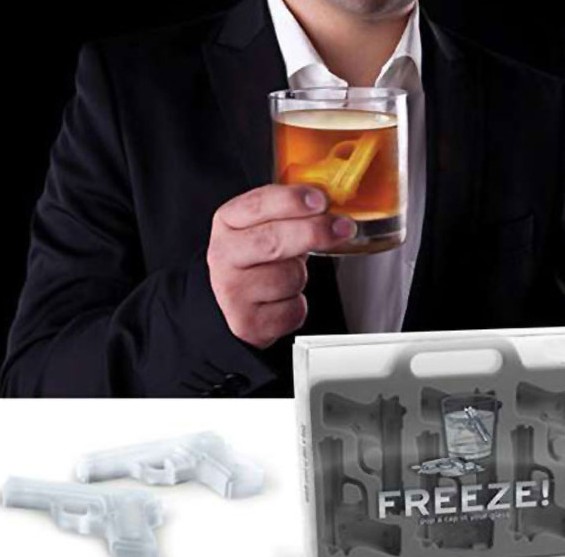 Understood the British guests' idea, immediately James introduced the silicone ice grid design and manufacturing advantages of Hanchuan in detail to the guests. The British guest Marto feels very glad, but worried that the Shenzhen product prices will be too high. James further understood that UK customers had strict requirements on product quality. Before this, they had retreated goods in Jiangsu and Zhejiang due to the quality problem.

Hanchuan design department, received the British customer case on the third day providing the gun silicone ice grid solutions for the customers. customers read it and felt very satisfied. And then, they required to watch Hanchuan factory, as long as the factory has no problem cooperation will be carred on. In 2013 June, British customers went to Hanchuan silicone plant for watching factory. Besides, management of our plants and scale had been very satisfied. Then we will begin a mold drawings, immediately arrange order. British customers order this silicone ice grid handguns of 30,000 pieces, for three colors.