National Mall case
Store opened a joint stock limited company
Publish Date: 2014-07-24 Click: 2383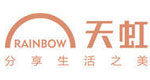 Store opened mall Co., LTD. (stock market, short: store opened stock code: 002419) is a sino-foreign joint venture chain retail enterprise, its controlling shareholder is China aviation industry group includes the China aviation technology shenzhen Co., LTD.
Since established in 1984, through the humanistic and scientific management, professional and efficient operation, the company has made outstanding achievements, realize the leaping development. The company under it, "store opened" and "king is still" two big retail brand. By September 2011, store brand in Beijing, guangdong, fujian, jiangxi, hunan, jiangsu, zhejiang and other provinces and cities have 42 retail stores and by way of franchising management three stores, you still brand in shenzhen opened home 1 retail outlet. The company has entered into China chain for 10 years in a row of top enterprises, is the first domestic into lean six sigma, the balanced scorecard, management mode of remarkable performance in retail enterprise.
The company in the domestic initiative "department + supermarket + X" combination mode of formats, and based on this, according to the target customers of different, with the city centre store shopping center and community two patterns of management department stores, make with "affinity, trust, and enjoy life" is the core value of the brand. DuoNian managed for consumers and won the stakeholders and social widespread praise from all walks of life, the customer satisfaction, suppliers satisfaction, employee engagement degrees remains in the good level, in 2007, in 2008 and 2010 respectively won the "shenzhen mayor quality prize", "global strategy implementation star organization", "China's retail staff favorite company".............
Store will always adhere to the "benefits expansion" and "sustainable development" the principle, to be shaped into a company of the best retail chain, and the customer share the beauty of life.