National Mall case
Vanguard supermarket profile
Publish Date: 2014-07-24 Click: 2301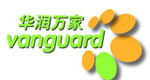 Vanguard directly under the central government are state-owned and state holding enterprise group, the world 500 strong enterprises-China resources (group) Co., LTD. Is its excellent retail chain enterprise group, is also China's largest retail chain enterprise group one of. Under it, vanguard, suguo, carol, arts, hua hall, Ole ', Blt, Vango, Voi_la!!!!! , Leonardo, VivoPlus, Pacific coffee, etc DuoGe famous brand, of which the supermarket business has been DuoNian supermarket chain in China first.
Vanguard adhering to the "national development and regional lead, many formats synergy" development strategy, to continue to improve the life quality of the public as own duty, lead the fashion and health way of life. DuoZhong complementary formats, customer demand as the guide to provide consumers with high quality goods and services. By now, already enter the national 27 provinces, autonomous regions, municipalities directly under the central government and the special administrative region, 100 DuoGe key city. Sales of 71.8 billion yuan in 2010, the total number of store over 3200 home, employee number to 180000.
Vanguard efforts to become an outstanding enterprise citizen, insist for a long time and actively participate in the people's livelihood security, quality improvement, environmental protection and energy saving, etc to the society and the ecological environment beneficial, and work hard to be friendly and cooperative one community, a win-win strategy partner relations, insist to realize employee value maximization and rationalization shareholder value.
Looking to the future, vanguard full of confidence, adhering to the "cooperate with you to change life" enterprise idea, through the continuous optimization and development, to improve the quality of public life become outstanding retail enterprise.