National Mall case
Olympus (shenzhen) industrial Co., LTD profile
Publish Date: 2014-07-24 Click: 1377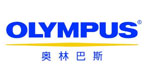 "The Olympus as a member of society, in the society, and we Shared values. Through the management of the enterprise and development to provide a social new value, and to realize the health and happiness of human life to make the contribution."
Olympus as a member of society, very cherish human relationship. To make this idea into action, to reflect Social value introduction IN the company is thinking about "Social IN" as the management idea of our company.
Declare "making the world recognized microscope" ─ ─ is the founder of the Olympus wish. This desire from through the microscope localization for medical contribution to the development of the sense of mission.
And in the wake of the identity of the camera manufacturer established brand, in the upper development, based on years of experience and training up the most advanced optical Technology and Digital Technology of an Olympus core competitiveness "Opto-Digital Technology", realize a lot of dreams.
In "Your Vision, Our Future (Your dream, Our Future)" this slogan, also includes Our people and social common survival Olympus, and society to realize the dream and efforts to resolve. In this company for the call of the slogan, in order to make the OLYMPUS to become shareholders, the relevant customers, all staff, and all the enterprise stakeholders can with "the OLYMPUS (OLYMPUS)" the brand and feel proud of enterprise, and we are working hard to further innovations.