Shenzhen Shopping Center
The Mixc
Publish Date: 2014-09-12 Click: 892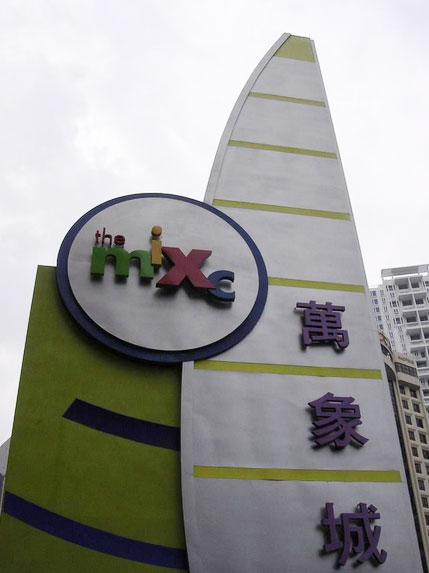 HOPSCA -- set hotel (Hotel), office (Office), the Ecological Park (Park), a shopping center (Shopping), clubs (Convention), super city apartment (Apartment) as one of the multi-functional, comprehensive city modernization, multidimensional space, the world's most advanced real estate development mode.
Urban complex, will be scattered in different buildings before segmentation of the organic restructuring, and give new meanings to them; for each have an ideal city, it is the "necessities from the city evolution to the city" city complex, successful, will become the symbol of the city and the totem. Paris La - La Defense of New York Rockefeller Center square so, so, so Tokyo Roppongi Hills, increasing the prosperity of the Mixc MIXC too. They are concentrated in the era of memory, they and the city com., and common progress.
The Mixc (MIXC) is the core part of the Huarun center. Shenzhen the Mixc as the first stop in the Mixc, opened in 2004 December, has now become the "Shenzhen, Southern China, the biggest best Chinese most demonstration effect" of the large indoor shopping center, brought together the HERMES, LV, GUCCI, PRADA, DIOR, CARTIER, DOLCE&GABBANA, ARMANI, ZEGNA, BURBERRY and many other international brands. The Mixc pushing the "one-stop" consumption and "experience type" shopping, cover and contain everything, have everything that one expects to find, bring a new concept of consumption and life experience to consumers. The Mixc went, will promote the city commercial development and change the city's commercial pattern. The Mixc has become a large number of international and domestic famous brand to further expand the market Chinese preferred and excellent carrier.