Customer Case
Jingdong mall introduction
Publish Date: 2014-07-24 Click: 1235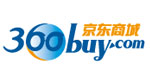 Since early 2004 official involved in electronic commerce since field, jingdong mall has maintained fast growth, six years growth rate by more than 200%. Jingdong mall always adhere to the aluminum e-commerce mode of operation, cut the intermediate link, in the first time for consumers to provide high quality products and satisfactory service.
Jingdong mall now has 25 million registered users all over the world, nearly 6000 suppliers, online sales electrical home appliances, digital communication, computer, home provisions, clothing accessories, maternal and infant, books, food and so on 11 categories: a brand one million kinds of high quality tens of thousands of goods, order processing, more than 300000 single, the website daily PV more than 50 million. In 2010, China's first jumped for jingdong mall scale than 10 billion network retail enterprise, the scale of domestic retail e-commerce sales up 32.5% share.
Rapid development have been popping up with happy regularity
The high-speed development of the jingdong mall has won many awards, the "Chinese enterprise future star", "2008 China most valuable enterprise 50 strong", "top 10 annual business model", "2009 year netizens favorite online shopping mall", "2009 China most valuable enterprise 50 strong", "2009 year Beijing ten business brand", "2010 China's top 50 deloitte high-tech high-growth" the award winning, not only for jingdong mall performance affirmation, but for the future prospect's full approval.
Capital injection is overwhelm
Jingdong mall in traffic, no matter more, sales and industry influence, are both in the domestic B2C e-commerce platform is second to none. The rapid development and wide prospect won the international famous risk investment fund's favor. In 2007, the jingdong mall from this day for $10 million capital financing. By the end of 2008, today's capital, the cow capital and famous Asian investment bankers Mr Betweenpccw private company's $21 million joint capital injection, for the high speed development of jingdong mall provide the funding. In early 2011, the jingdong mall get Russia investors digital sky technologies (DST), the tiger fund, six home funds and well-known social people financing comes to $1.5 billion. This is China's Internet market so far the largest single sum in financing, explain investors for jingdong business
The user experience is with the person this
Jingdong mall provides flexibility of commodity exhibition space, consumers will not shopping inquiry, by time and regional restrictions. Relying on DuoNian make huge logistics system, consumers fully enjoy the "never leave home, secure" convenient. In early 2009, the jingdong logistics company was opened mall, layout national logistics system. At present, the jingdong mall distribution in north China, east China, south China, southwest China, central China's five big logistics center covered the country's major cities, and in shenyang, xian, and hangzhou cities established level 2 warehouse, warehousing a total area of 500000 square meters.
Since 2009, the jingdong mall in tianjin, in suzhou, hangzhou, nanjing, shenzhen, ningbo, wuxi, jinan, wuhan, xiamen, a key city more than 130 established urban distribution stand, to provide users with logistics distribution, cod, mobile POS charge, comes to take to change a piece and other services. In 2010, the city such as Beijing jingdong mall in the first to launch "211 limit of" distribution services, in the whole nation to realize "after 100 points" service promise, then launched "national comes to take a", "first compensate pays", 7 x 24 hours service telephone and other professional services. In early 2011, the jingdong mall push "real-time GIS package tracking system"; In march, jingdong mall get ACER ACER computer product post-sale service authorized, released the same period "the heart service system", created the electronic commerce jingdong mall industry of the whole new service marks ?
Jingdong mall in to provide consumers with quality goods HangHuo, machine play, after-sales service and invoice, also launched a "price protection", "delay the service", and some other measures, jingdong mall through the continuous optimization service lead network retail market, and take the lead for the China electronic commerce industry set up the good faith management benchmarking.